Coded to Pixel Perfection
Are you ready to show off & make some jaws drop?
We are Pixel Hero
a Technology, Research & Development Firm
Responsiveness matters! Don't be a casualty of Mobilegeddon!
Great businesses are built on great experiences. We make those experiences happen.
Keep In Touch
GeoWolf brings new possibilities
for staying connected with friends.
Beautiful & Robust
Loaded with exclusive and beautiful features, Salient allows you to build a website that will have your visitors drooling from the moment they enter.
User Experience Design
The User's experience is at the core of what drives us and is one of the key decision factors behind our work.  This focus begins on day one and continues through planning, production, testing and optimization.
Web & Mobile Applications
IOS, Android, Windows, or browser-based, we bring our diverse experience of creating world-class Applications to the table every single time. If you can dream it, we can build it, and deliver it on schedule.
Website Development
We understand the need for seamless, cross-browser solutions that reach the User wherever they are.  We achieve this by creating websites that work perfectly on every screen, on every device, every time.
Video Animation
Our team of Animators will bring your story to life, with beautiful, engaging videos that inform your Users and keep them coming back for more. Whether explaining a product, or introducing an idea, let us help unfold your vision.
Digital Marketing
Search Engine Optimization, Search Engine Marketing, Social Media Marketing, Email Marketing, and Customer Relationship Management, are just a few of the tools we've mastered to bring you the highest ROI.
Data Center Infrastructure Management
If you're going to create an amazing Web or Mobile experience, it had better be fast, secure, and ready to respond to increasing demand. We offer robust, customized solutions to meet your ever-changing needs.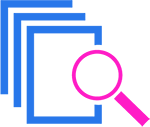 Research & Discovery
A great product starts with understanding the User, the Marketplace and the Competitors.  We work closely with the product Stakeholders to gather and evaluate all qualitative and quantitative data.  We begin to develop key metrics that will be used to track the progress of the project and assess the outcomes.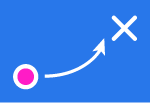 Planning & Strategy
With a clear framework of how the product can be positioned and leveraged, we outline a plan of action.  We identify short, medium and long term strategies, along with the time commitment for each.  We identify key areas where we can synchronize our efforts across multiple tasks, decreasing lead time and speeding product delivery to market.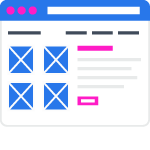 Design & Ideation
With a clear direction we start to craft the User Experience.  Site-maps wireframes, moodboards, design mock-ups and prototypes.  We work closely with the product Stakeholders to create an inspiring and functional product that Users want to reach for.  If you can think it, we can create it.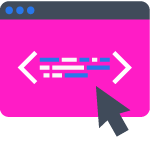 Development & Implementation
Every project is unique and requires a custom stack of technologies based upon the functional and design requirements.  We identify the needs for each project, taking into consideration the features and User base accordingly.  From Angular to Node, PHP to Objective C.  We do it all.  Our iterative process ensures rock solid products that function perfectly on all devices and screen sizes.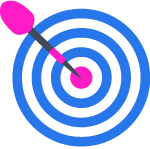 Evaluation & Iteration
We love being our own toughest critics.  We perform an exhaustive review of technical and User based feedback and compare notes with all Stakeholders.   We iterate throughout the project, analyzing our strategies and metrics, and adjusting as needed.  We take pride in finding the gaps, pinpointing the weak-links, and spotting the opportunities to make an even better product.  






Cutting Edge Design
It all begins and ends with the User.  How do we most effectively communicate with them?  Through smart, inspiring design we present concepts in new ways that shift the User's frame and holds their attention.
Rock Solid Development
What happens when our comprehensive Change Management Process meets with world-class Software Engineers?  A clean, stable, perfectly optimized product that has the power to compete in a digital ecosystem.
Strict Quality Assurance
We test, test and test some more.  On all devices, with multiple Operating Systems and all Browser possibilities.  Quality is a lifestyle.  How we do anything is how we do everything.
Fast 24/7 Support
We're here to make sure your product is always working.  With 24/7 Support, Optimization Analysis, Asset Tracking and a comprehensive Change Management Process.